Things to Do in Santa Fe
Whether you are planning a romantic getaway, a last-minute escape, a weekend away with the girls, or want to learn about some interesting culture, there is something for everyone in Santa Fe. Adobe walls and hanging chili peppers line the streets as the scent of enchiladas and fresh mole wafts through the air. No matter what reason you're coming to the city, you'll need to know all the best things to do in Santa Fe.
Below, you'll find some of our favorite things to do in Santa Fe. Get the inside scoop on planning your stay when you access our complimentary Vacation Guide. It will save you from hours of tedious research! Now, you will get to spend less time planning and more time doing what's important: making memories.
Explore These Things to Do in Santa Fe
Reset in Nature 
Our busy schedules usually mean that we don't get outside often enough. When you take some time to finally vacation, it's the perfect opportunity to explore the great outdoors! Just outside the city, you'll find gorgeous mountains, stunning rock formations, and Native American petroglyphs. It's all waiting to be explored during your stay at Four Kachinas! Here are some of our favorite outdoor things to do in Santa Fe:
Indulge in New Mexican Cuisine 
There are many things our city is known for, but one of the main reasons people visit our city is to try the food. Santa Fe is a foodie's paradise; you'll find everything from traditional New Mexican cuisine to quaint cafés. Make sure you save some room for fresh sopapillas! Plus, between enjoying all the other things to do in Santa Fe, you are sure to get hungry. Here's some tips on what to enjoy:
Learn a Little 
It feels good leaving vacation knowing that you learned something! Santa Fe's rich history and culture offer countless opportunities to learn a little during your stay at Four Kachinas. From walking tours to museum exhibits, there is truly something for everyone. Here are a few of our favorite ways to immerse yourself in the story of our city. Please do not hesitate to ask for some more of our favorites; we are more than happy to give you recommendations!
Get Away from the Stresses of Everyday Life 
A vacation should be all about being stress free! Step away from the hustle and bustle of everyday life to enjoy yourself during your getaway. That way, you'll be able to go back to the real world feeling relaxed, refreshed, and rejuvenated. Whether being outdoors, going to the spa, or trying something new is your zen, you will find it in Santa Fe. Here are some of the best ways to relax in the city:
Strengthen Your Relationship 
Are you thinking about going on a romantic getaway to Four Kachinas? There are countless things to do in Santa Fe that are perfect for a trip with your sweetheart! First, choose your room at our B&B and request a bottle of wine or bouquet of flowers to be there upon your arrival. Then, plan out your dates and adventures!
Immerse Yourself in the Culture
Santa Fe has a unique culture unlike anywhere else in the world. Native American, Mexican, and Spanish cultures have collided to create this vibrant civilization. To truly immerse yourself and get a feel for our city, try some of these activities. Once you get a taste, you'll want to come back over and over again!
Relish in the Season 
No matter what time of year you visit, you'll find plenty of things to do in Santa Fe. Each season offers something new and different to enjoy. Our weather here ranges from hot summer days to snowy weekends perfect for skiing in the winter. Here are some of our favorite seasonal activities to enjoy during your stay at Four Kachinas:
Book Your Getaway Today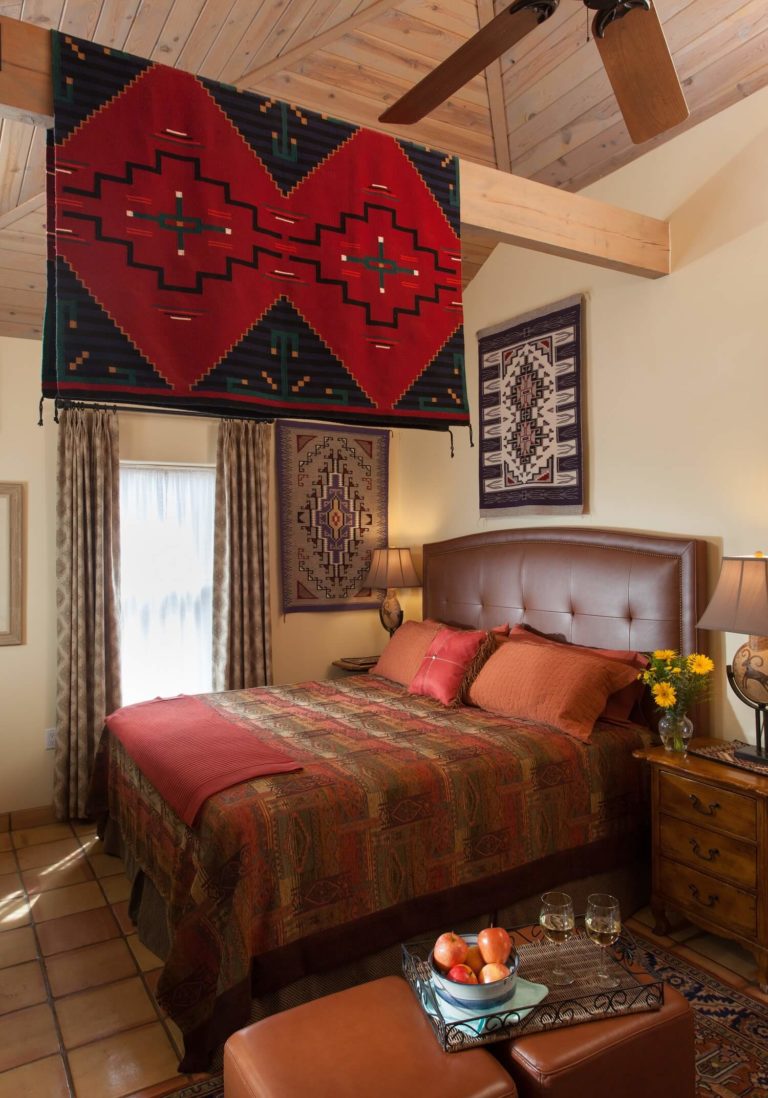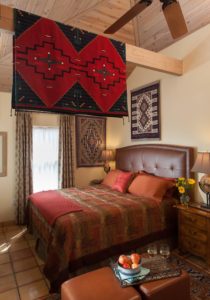 Now that you know all the amazing things to do in Santa Fe, it's time to book your stay. Start the planning process by browsing our accommodations at Four Kachinas. Located in the heart of the city, it's the perfect home base for your adventures. Each of our rooms is uniquely decorated with Southwestern art, furniture, and features, so you will be directly immersed in our culture and get a true feel for our city.
Our bed and breakfast is a step above other lodging options in the city. Not only do we put thought into the look and feel of our rooms, our smaller size means that we can focus on our hospitality and amenities. We even provide our guests with a delicious breakfast each morning! We want our guests to have the time of their lives while they're here, so please feel free to reach out with anything you may need.