Each October in our neighboring New Mexico city, the skies come alive with color at the Albuquerque Balloon Fiesta. The nine-day event is the largest of its kind in the world and celebrates everything related to these fantastic soaring marvels. The Albuquerque Balloon Fiesta has grown exponentially over its 50-year run, starting in 1972 with just 13 hot air balloons to the now impressive 500 plus that launch during the event.
This annual event is a favorite of locals and visitors alike; it is a spectacular sight to behold, and there's a whole calendar of interesting and exciting things to do at the fiesta. Albuquerque, New Mexico, is a scenic hour's drive from downtown Santa Fe. It's the perfect day trip destination, either for the Albuquerque Balloon Fiesta or to explore the sights of Old Town, the Indian Pueblo Cultural Center, or a ride on the Sandia Peak Tramway.
Santa Fe is truly the best place to make your home base on your trip to New Mexico—and we would love to host you at our downtown Santa Fe Bed and Breakfast. Our six-room Inn is the ideal accommodation for any getaway, from family gatherings and friend's weekend retreats to romantic getaways just for two. You'll find that the comfortable suites, beautiful shared spaces, and welcoming hospitality is unparalleled.
Get your tickets for the Albuquerque Balloon Fiesta and book your lodging in Santa Fe!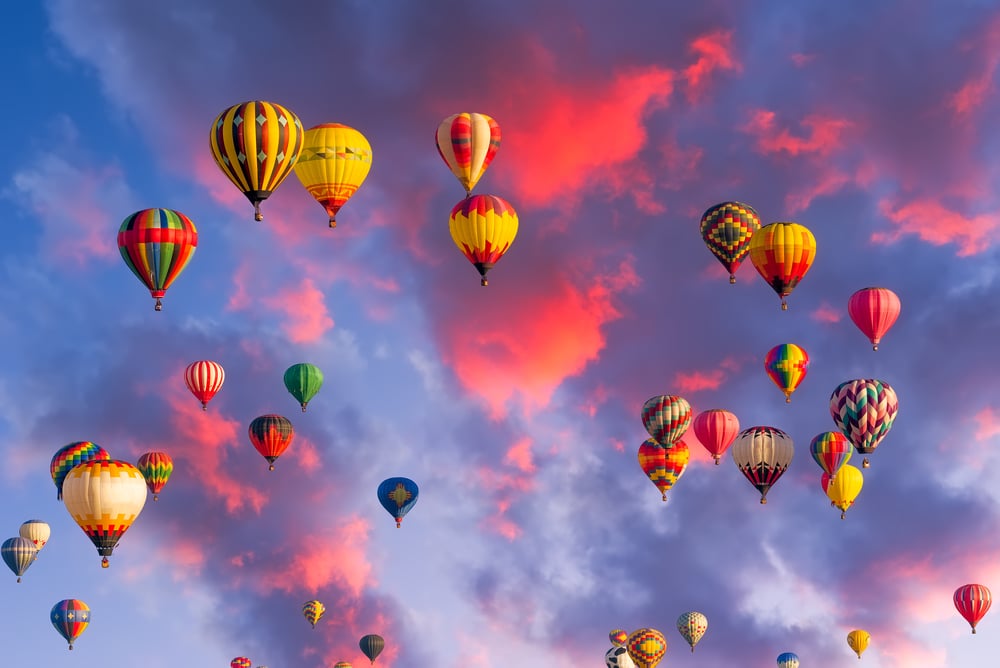 What to Expect at the Albuquerque Balloon Fiesta
This year marks the 50th Anniversary of the Albuquerque Balloon Fiesta, so it's bound to be the most impressive iteration of the event. The nine-day event from October 1st through 9th runs from dawn until dark. Each morning starts with Dawn Patrol, where a handful of hot air balloons take flight in a predawn, choreographed display. Here's a link to the complete events schedule.
One of the biggest draws to the Albuquerque Balloon Fiesta each year is known as the Mass Ascension, where hundreds of colorful balloons lift off together, decorating the vast blue skies in a rainbow of floating globes. This is by far the most photographed and Instagram-worthy event. You'll also be privy to lively competitions, other artful displays, and live entertainment, including local musicians and street performers.
The Albuquerque Balloon Fiesta should be one of those bucket list activities! Book your tickets here.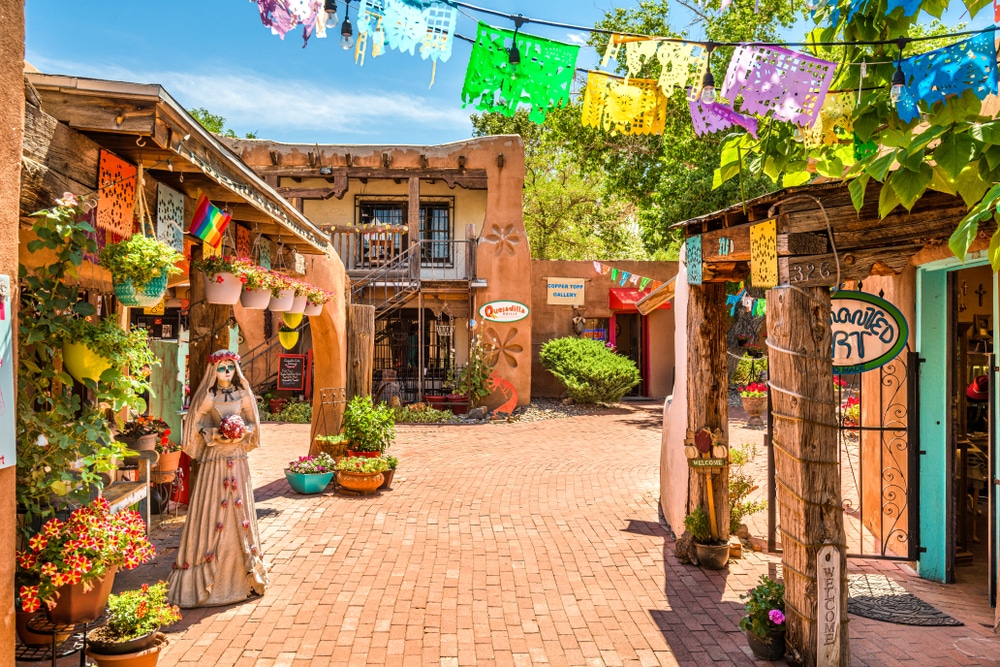 Day Trip: Things to do in Albuquerque, New Mexico
If you've made the drive out to Albuquerque, here are a few other places to check out during your day trip: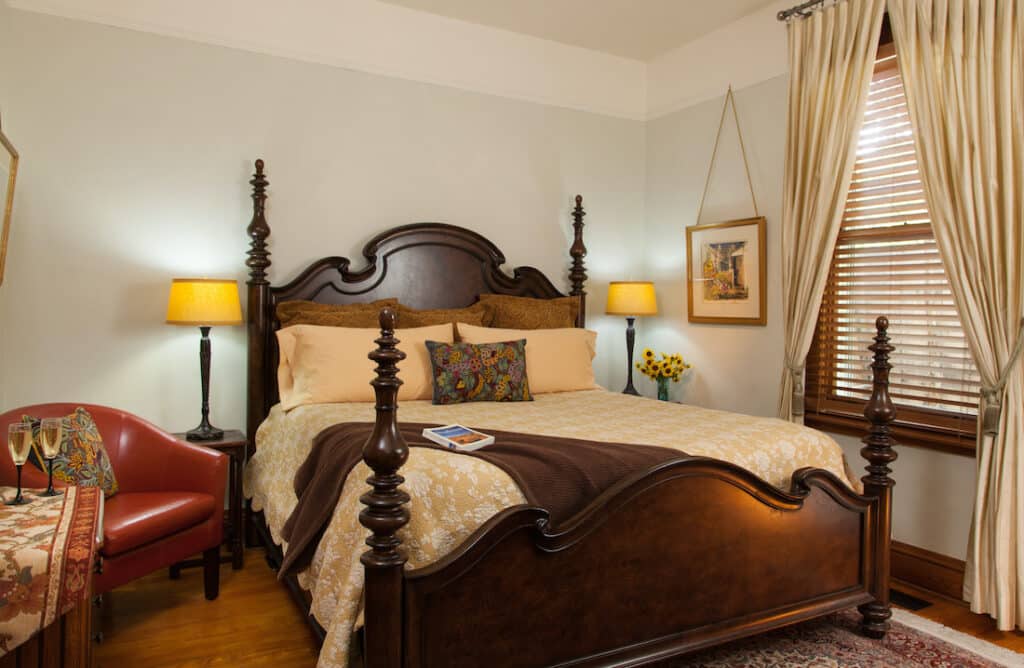 Elegant Lodging at Our Santa Fe Bed and Breakfast
There's so much to explore in New Mexico, and our Santa Fe Bed and Breakfast is one of the best places to stay. You'll feel welcomed by the warm hospitality of our staff, delighted by our authentic decor and furnishings, and love our location steps away from all of the best things to do in downtown Santa Fe. Join us each morning for a fresh and flavorful breakfast consisting of tried and true family recipes, seasonal ingredients, and local produce. It's the best way to start your day!
Start planning your next getaway to New Mexico, and book today!