The Santa Fe Plaza is a must-visit on any trip to New Mexico. It's the heart of the city, filled with historic architecture, cultural attractions, local shops, cafes, and restaurants. Since the city's founding in 1610, the Santa Fe Plaza has been a hub of activity, yearly festivities, and commerce. The central park area is a gathering space for tourists and locals alike to celebrate and connect to the past and the present cultures.
Due to the Santa Fe Plaza's centralized location, many of the major attractions are nearby, almost as if the city itself grew out around this square. Museums, art galleries, old churches, marketplaces, and award-winning restaurants reside within or around the Santa Fe Plaza—making this historical hub a one-stop-shop for experiencing Santa Fe on your vacations here. You'll love perusing the local wares, viewing the ancient Spanish buildings, and eating authentic Santa Fe cuisine.
As a guest at our Santa Fe Bed and Breakfast, you'll be within walking distance to the Santa Fe Plaza. Just a little more than a ten-minute stroll through pretty neighborhood streets, and you're there. One of the best ways to explore our charming city is on foot, no need to worry about parking, and plenty of places to sit for a rest if need be. Check out our upcoming availability and book your next relaxing stay in Santa Fe today!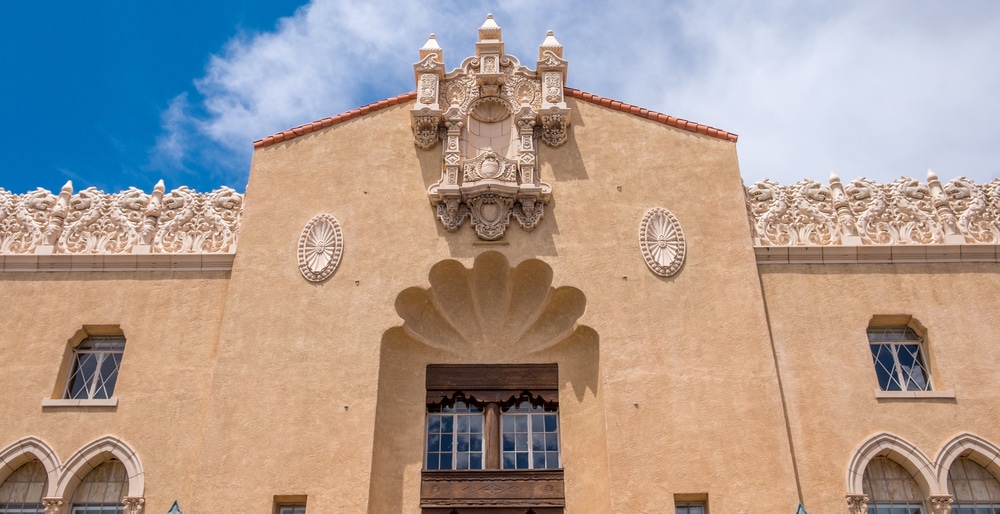 Explore the Santa Fe Plaza for Architecture and Culture
There are so many things to do at and right nearby the Santa Fe Plaza. With our Santa Fe Bed and Breakfast as your home base, you'll be able to head out on a stroll to explore the best attractions within walking distance. Here are some of our favorite activities to check out:
A fascinating part of history at the Santa Fe Plaza is the old churches. The impressive Cathedral Basilica of Saint Francis of Assisi is known for its Romanesque Revival style. In contrast, the San Miguel Chapel (often credited as the oldest church in the US) is a traditional adobe design. You'll also see the Loretto Chapel, now a museum and wedding venue, most known for its impressive spiral staircase.
Along with the old churches, there are a few historical buildings of note to see at the Santa Fe Plaza. The 1610 Palace of the Governors is a low-profile adobe structure that served as the seat of government for centuries. The New Mexico State Capitol building is the current seat for the government and is known as "the roundhouse" for its circular design and architecture.
There are so many museums to visit in the downtown area of the Santa Fe Plaza. The neighboring New Mexico Museum of Art and Georgia O'Keefe Museum are two must-stops on any vacation to see fantastic works of art that have shaped and influenced our creative community.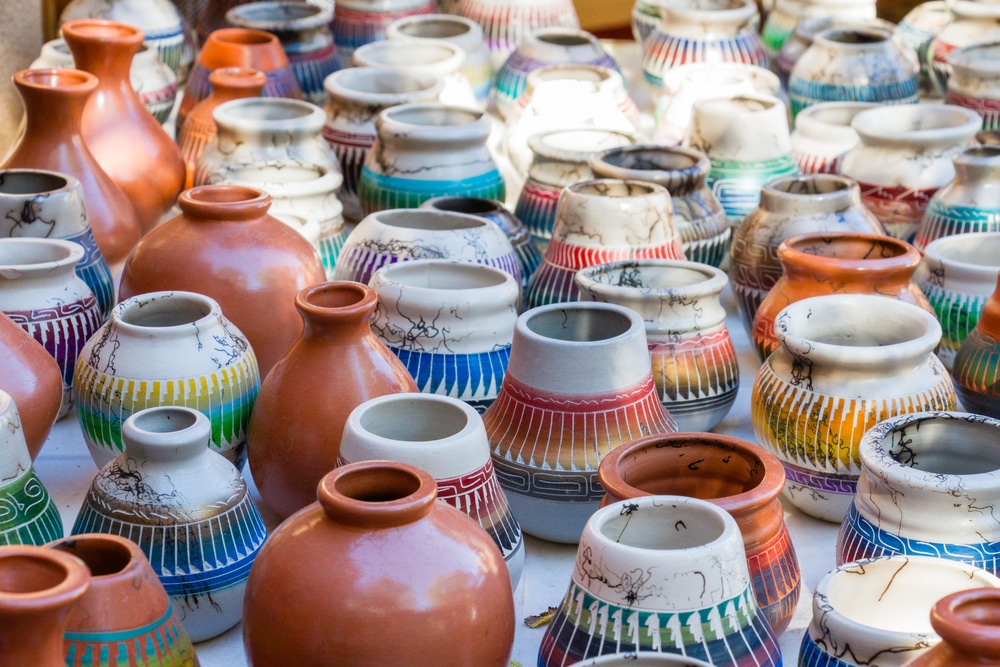 Shop for stunning handcrafted wares at the Spanish Market and the Santa Fe Indian Market. You'll find plenty of eclectic art, ceramics, and authentic trinkets to buy here. It's the perfect place to pick up anything from small souvenirs and jewelry to large handmade showpieces and artworks.
After all of that walking, you're bound to be ready to eat. And Santa Fe Restaurants do not disappoint. Sazon is the #1 Rated Restaurant on TripAdvisor, acclaimed for its elevated Latin cuisine, high-end Tequila selection, and attentive service.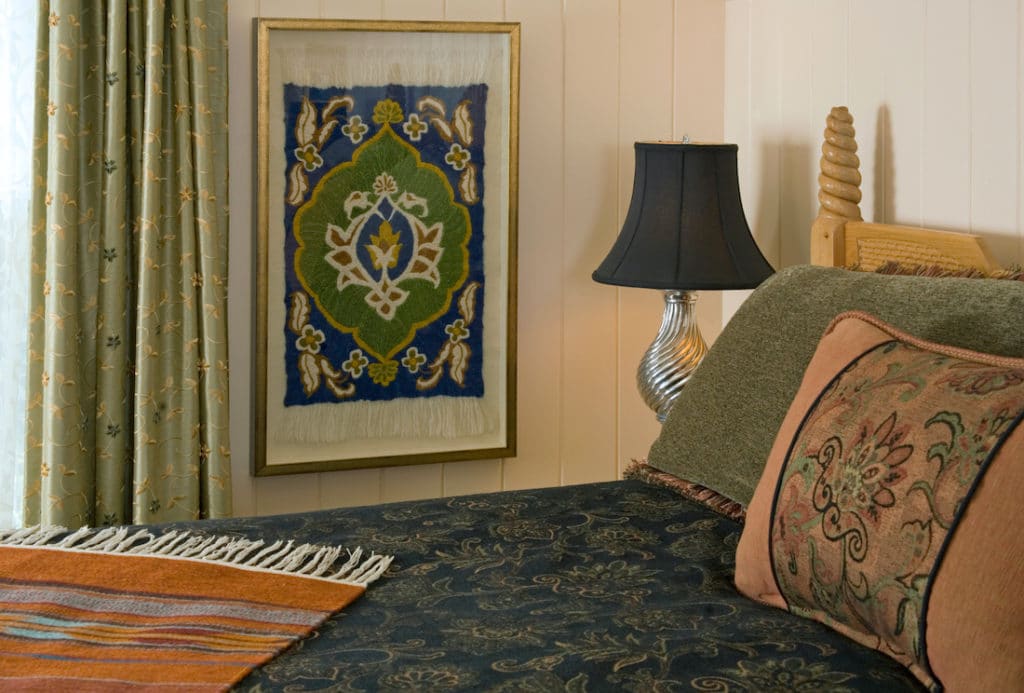 Beautiful Lodging at Our Santa Fe Bed and Breakfast
You'll love the Spanish-Colonial decor of the Chimayo Room (pictured above), located on the second floor of our Santa Fe Bed and Breakfast. This spacious and bright suite has large windows and a soft color palette with rich textiles creating a welcoming space for relaxation. You'll find a king bed as well as a comfortable sleeper sofa to accommodate up to three guests. Our guests love to curl with a good book on the cozy bench nook.
Every guest is treated to a scratch-made breakfast each morning of their stay. Join us in the dining room or take your meal on the adjacent patio for a perfect start to your day. We can't wait to host you! Book your room today.