While the Santa Fe Plaza is bustling with shopping opportunities year-round, the Santa Fe Spanish Market is one of a kind for works of art, jewelry, and artisan goods. This year, the Santa Fe Spanish Market 2022 is planned for the last weekend in July, and it's such a perfect place to support local Santa Fean artists. You'll also experience live music and delicious regional foods each day.
The Spanish Colonial Arts Society presents the annual event, and it's one of many unique markets that take place in Santa Fe. The City Different is a melting pot of cultures, which we feel is essential to support and celebrate. On any visit to the Santa Fe Plaza, you'll get a glimpse into this beautiful desert city's relaxed vibe and feel. With lovely music drifting through the streets and beautiful aromas wafting through the air.
Thankfully, our Santa Fe Bed and Breakfast is a matter of blocks from the Plaza yet tucked off on a quiet side street. You'll be right next to all of the popular activities but set back for a restful stay. Our Inn's six artfully appointed guest rooms are welcoming and tailored for relaxation. Each morning of your visit, you'll be treated to a delightful breakfast—the best in town.
Join us in Santa Fe for a getaway full of arts and culture! Book today.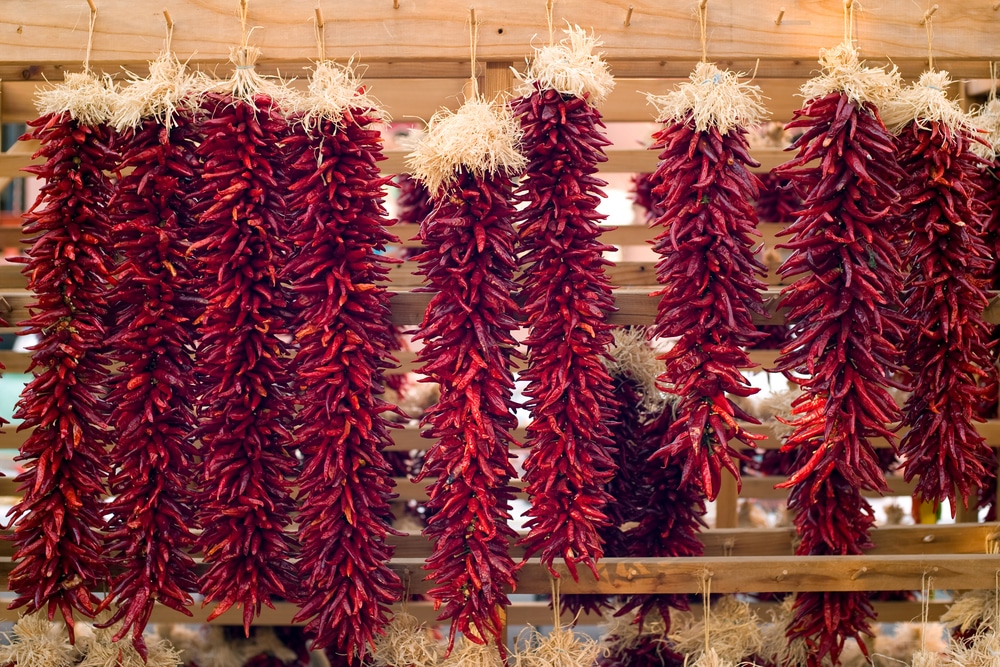 Visit the Santa Fe Spanish Market this Summer
This year at the Santa Fe Spanish Market will be an extraordinary celebration as it's the 70th year for the annual festival. There will be more than 100 artists showcasing traditional arts in various categories, including woodcarving, tinwork, hide painting, straw appliqué, furniture, ironwork, and much more. All of these works are created by using traditional techniques employed for centuries.
Most of the artists who attend the Santa Fe Spanish Market associate as professionals of the trade, meaning there's a true dedication to their work. Tradition is vital, with generation to generation passing down their skills, all hoping to continue these trades in the younger generations. The Traditional Spanish Market 2022 is a fantastic venue to visit artists and make purchases directly. All while taking in the festive music, colorful procession, and overall enjoy a happy gathering with visitors and locals alike.
Santa Fe Spanish Market, located at the Santa Fe Plaza this July 30th and 31st, 2022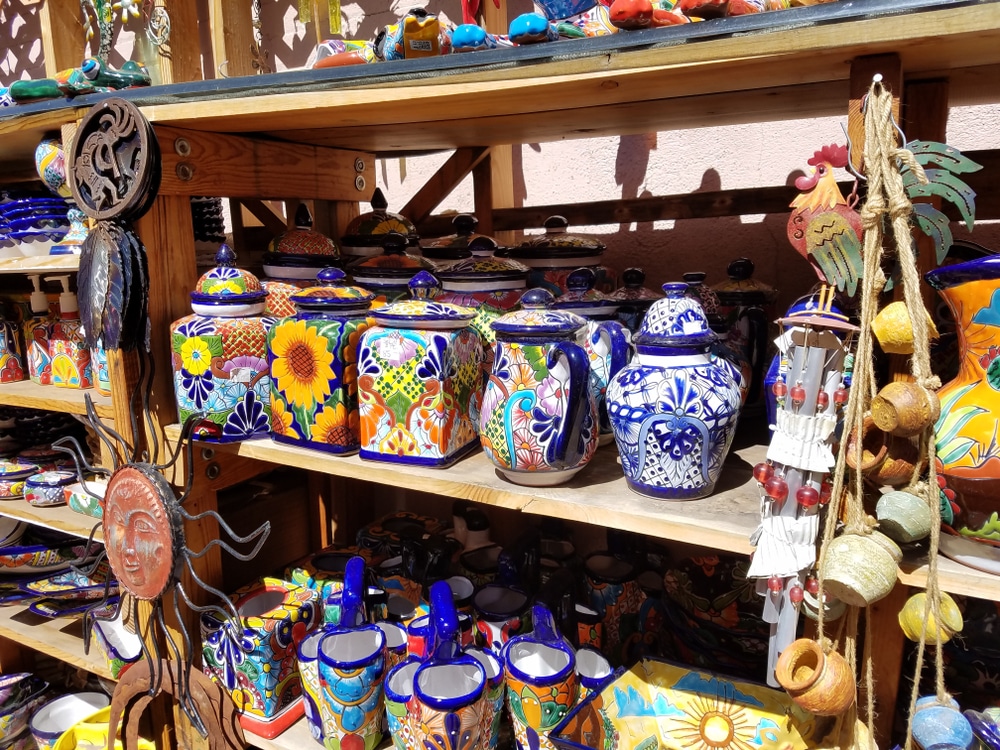 Other Santa Fe Markets to Visit:
If by chance, you won't be able to make the Santa Fe Spanish Market this year, there are more amazing cultural events to attend in Santa Fe, as well as year-round opportunities:
International Folk Art Market: On July 6th-10th, located at Museum Hill, the International Folk market presents more than 150 folk artists from 49 different countries the opportunity to showcase their handcrafted works to thousands of visitors. It's the largest market of its kind and is massive support for these often underrepresented artists.
Santa Fe Indian Market: This year marks the 100th annual Indian Market, which celebrates these extremely talented indigenous artists. It's known as one of New Mexico's most significant and highly acclaimed Native American art shows. Events take place from August 18th through the 21st.
Santa Fe Farmers Market: Known as one of the best farmers' markets in the country, this year-round open-air shopping experience will give you an authentic taste of Santa Fe. Local goods, produce, and crafts are abundant, with more than 150 vendors on any given Saturday.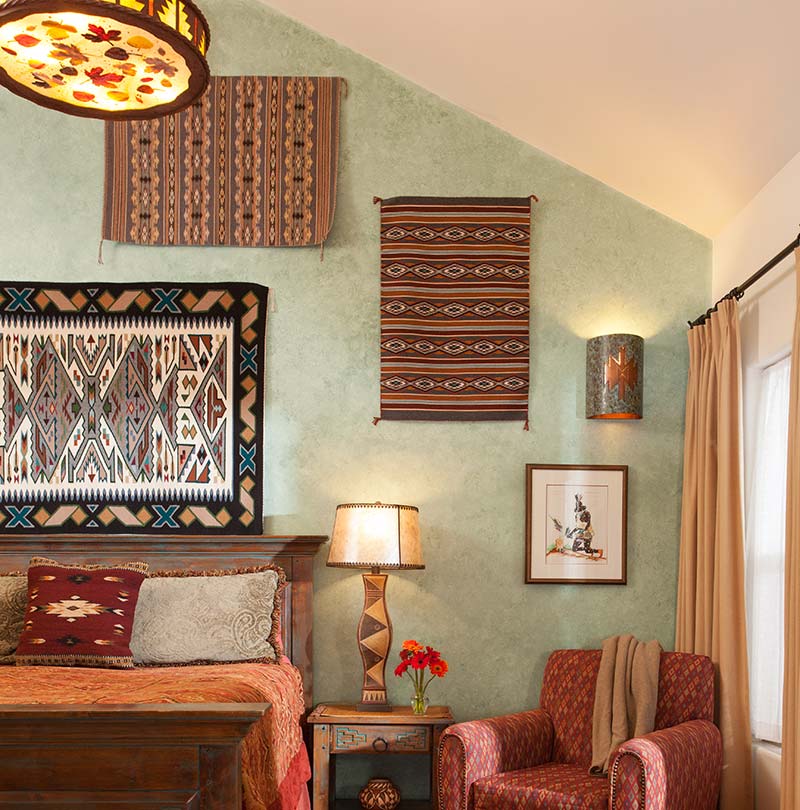 Pleasant Lodging for your Santa Fe Getaway
One of the best ways to decide about your lodging accommodations is to hear directly from past guests. Thankfully, our Santa Fe Bed and Breakfast has close to 500 five-star reviews on TripAdvisor from happy visitors. Here's one of our favorite recent reviews:
"Our stay at The Four Kachinas Inn was wonderful. From the cozy, clean, and well-appointed room to the great breakfasts, it was a perfect place to spend our 42nd anniversary. We spent four nights at the Inn and we were treated to a different delicious breakfast each day, which was enhanced by our charming host and the other guests at the Inn. The historical building which is the main house where we stayed was updated so that we had all the creature comforts. It was a thoroughly enjoyable experience!" –Laurie C. 
We're so thankful for our wonderful guests and that Santa Fe is welcoming to all. Join us in the City Different this year for the Santa Fe Spanish Market and much more. We can't wait to host you; reserve your room today!