While some would argue that our beautiful city is a living and breathing museum in and of itself, one of the best things to do on a visit here is to check out the fantastic selection of Santa Fe museums. From native and international folk art to the most extensive collection of the famed Georgia O'Keeffe's works and interesting exhibits on history and lore, you'll find it all at these Santa Fe museums.
Thankfully, the majority of the Santa Fe museums are located near the Santa Fe Plaza, the downtown city center, and many of which are within walking distance of one another. This makes dedicating a whole day to explore the art and cultures of our amazing desert State all the more possible. Discovering Santa Fe on foot is our preferred method; you won't have to worry about parking, and you'll really get a feel for our unique city.
Our Santa Fe Bed and Breakfast is the ideal location for your lodging for an immersive New Mexico experience. Not only will you be only steps away from the majority of our favorite Santa Fe museums, but you'll be nearby some of the cities best culinary options, shopping areas, and other historical sites. The six unique guest suites at the Four Kachinas Inn are comfortable, welcoming, and quintessentially Santa Fe.
Join us in the new year for a fantastic getaway, and book your stay now!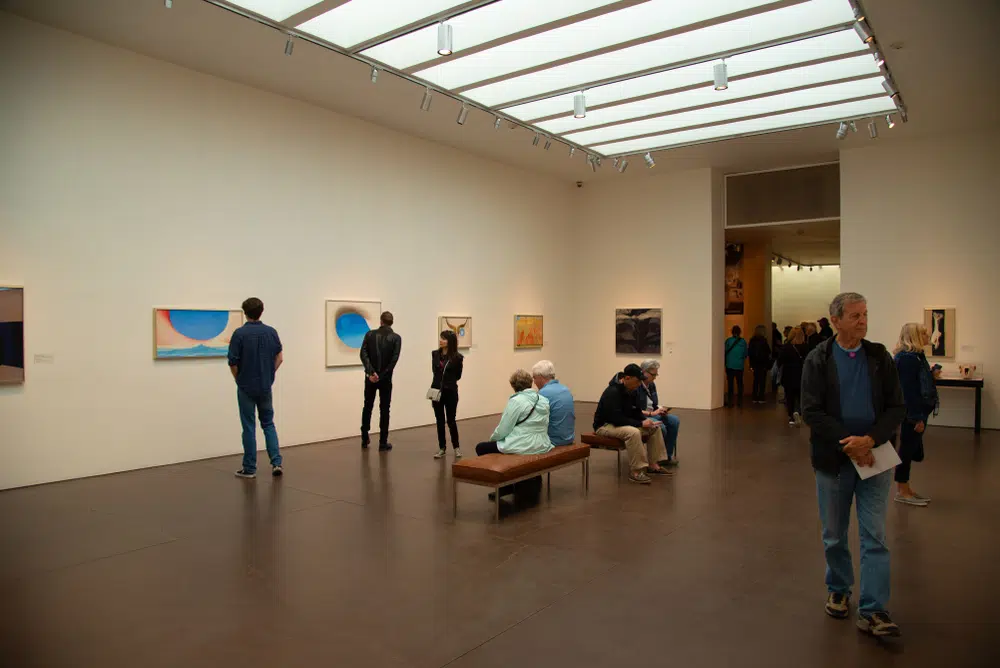 The Best Santa Fe Museums to Visit for Arts and Culture
Santa Fe is consistently recognized for its burgeoning modern art scene. Perhaps this can be accredited to our city's success in preserving history and artwork from the past for those to enjoy and learn from today. Let us take you on a tour of the Santa Fe Museums near our New Mexico Bed and Breakfast.
Georgia O'Keeffe Museum: Known as the "mother of American modernism," Georgia O'Keeffe was prolific and bold. Her groundbreaking artistic style depicted enlarged flowers, skulls, and landscapes, paving the way for more female artists to explore using empowering images in their works. This Sante Fe museum has the largest collection of her paintings, sketches, and personal materials in the world.
New Mexico Museum of Art: Just next door to the Georgia O'Keeffe gallery, this Santa Fe Museum showcases more than 20,000 paintings, sculptures, photographs, and more from notable artists from around the globe. The newest exhibit focuses on the iconic works of Gustave Baumann, whose art was greatly influenced by the cultures of the Native pueblos and mission churches.
New Mexico History Museum: Also on the same block as the two previously mentioned Santa Fe Museums, this 96,000 square foot gallery boasts a collection of more than 20,000 artifacts covering the history of the ancient Native American cultures to the present day. The current exhibit, running through June of next year, is In Search of Domínguez and Escalante, a collection of photographs documenting the changing landscape of New Mexico.
IAIA Museum of Contemporary Native Arts: This Santa Fe museum is the only one in the country dedicated to showcasing the works of contemporary Native artists. You'll find more than 9,000 works from indigenous artists encompassing the timeframe from 1962 to the present day.
Two Must-Visits on Museum Hill just a Short Drive from Downtown Santa Fe:
Museum of Indian Arts and Culture: For an impressive collection of jewelry, pottery, and glass installations, this museum focuses on the arts and culture of the indigenous peoples of New Mexico. You'll often get to experience live storytelling or historical songs from modern-day artists. The groundbreaking current exhibit called Native Visions Reimagined in Glass runs through June of 2022 and is not to be missed.
Museum of International Folk Art: Head to this Santa Fe museum to experience the most extensive collection of international folk art from all over the world. You'll find 130,000 artifacts from more than 100 countries for one of the most diverse representations of cultural objects. One of the current exhibits is focusing on masks, as the meaning has changed over the past few years with the global pandemic.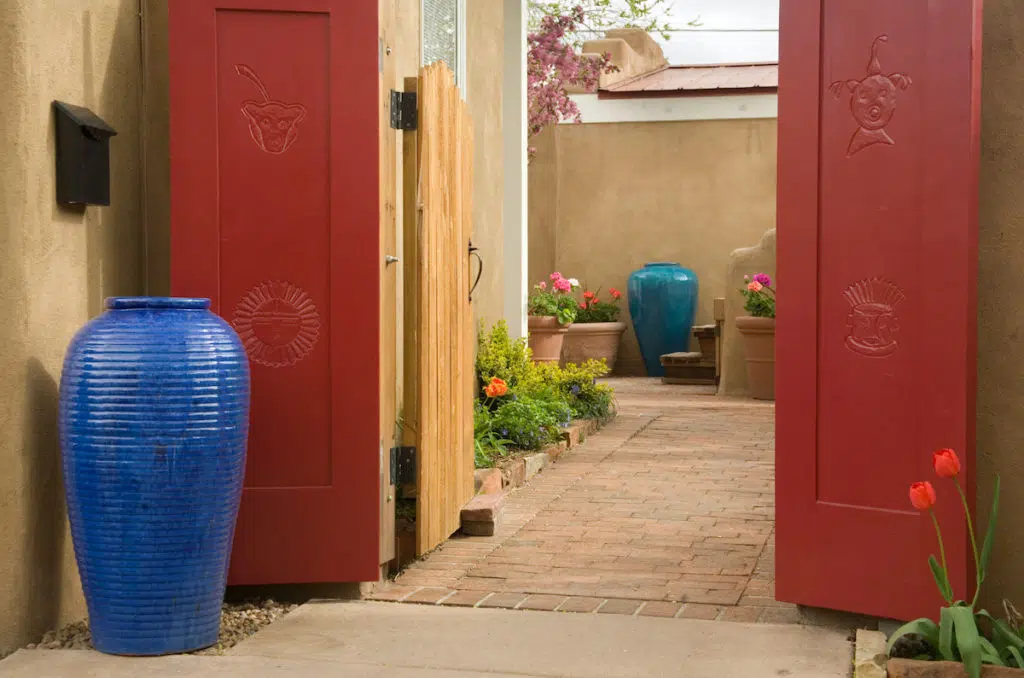 The Perfect Santa Fe Lodging in Waiting for You
When choosing a place to stay in Santa Fe, location is one of the most important things to consider. Our New Mexico Bed and Breakfast is close to everything—including Santa Fe museums, restaurants, and historical sites. The six guest suites are tastefully appointed in Southwestern decor with Spanish and Native American influences, as well as our own beautiful collection of artwork. You'll feel tucked away on our peaceful garden grounds behind our adobe walls with the rich history and culture of Santa Fe just a stone's throw from our front gate. Book your next stay today!